Today we are going to talk about the popular Indian reality show Khatron Ke Khiladi Contestants for the upcoming season i.e. 13. Here celebrity contestants perform stunts and face their fears to emerge as the winner. The show is known for its high-risked tasks and entertaining performances. The first season of this show was aired on 21 July 2008. Thereafter this show aired its 12 seasons successfully. And now the team is up for the 13th season. The creators have decided to release season 13 in Mid July 2023.  
The final list of season 13 is out now. Therefore we are going to discuss it later. But first, let's know more about the new season and its theme. The new location for KKK season 13 is somewhere in South Africa. There are some new rules and new stunts introduced in the show. So, all the contestants have to perform the stunts on the show. But These stunts will be done under safety factors. The one who is able to stand last will win the show title.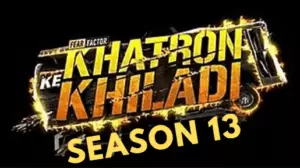 KKK 13 will bring new challenges to the contestants. So, there will be more fun and entertainment in this new season. Rohit Shetty is going to host this show again. He is a director, producer, and Stuntman himself. Therefore he is the perfect one to host this show.
Khatron Ke Khiladi Contestants 2023
KKK 13 Contestants are final now. So, there is no doubt that this season is going to blast your mind with fun and entertainment. Rohit Shetty the host of this show is going to set some new stunts on this season.  Everyone must have to go through these stunts to win the show. 
The season 13 contestants list is final now. So, here on we bring you the contestant names with their photograph. 
Anjum Fakih
Anjum is one of the 13 contestants of season 13. She is a model cum actress. Anjum was born on 12 September 1989. 
She has done some amazing Indian serials like Kundali Bhagya and Ek Tha Raja Ek Thi Rani. Now she is here on this show. Her fans are very excited to see her in this competition. 
Archana Gautam 
Archana is a 28 years old Indian model and actress. She was the third runner-up of Bigg Boss 16. She also won the title of Miss Bikini in 2018.

Arjit Taneja 
Arjit is a 30 years old tv serial actor. He was born on 10 November 1992. He belongs to a Punjabi family. He graduated in Computer Engineering from Delhi University.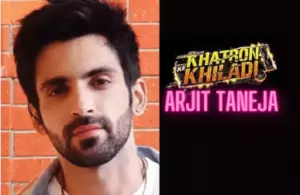 Daisy Shah 
Daisy is from Gujrati family live in Mumbai. She was born on 25 August 1984. She is a Indian film actor. She has also done a film with Salman Khan. 
Nyra Banerjee
Nyra Banerjee's original name is Madhuurima Banerjee. She is an Indain veteran actress. Nyra was born on 14 May 1987. She has done film in many language. Nyra has done Hindi, Tamil movies. 
Rohit Roy
Rohit Roy is also an Indian actor. He has done some amazing jobs in Indian tv serials as well as in Bollywood films. His age is 55 years. He is brother of veteran actor Ronit Roy.

Ruhi Chaturvedi
Ruhi is 30 years old actress. She played the role of Sherlyn Khurana in Kundali Bhagya.  Ruhi is from Jaipur Rajasthan. She married to Shivendraa Saainiyol in 2019.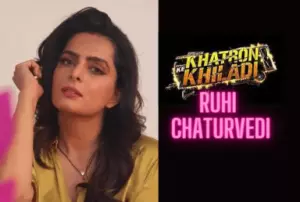 Sheezan Mohammed Khan
Sheezan is from Mumbai. He is also an actor. He played the role of young Akbar in Jodha Akbar. 
Shiv Thakare
Shiv's full name is Shiv Manoharrao Uttamrao Jhinguji Ganuji Thakare. He is from Mumbai. He was one of the strong contendor in Bigg Boss 16. He was first runner up of the show.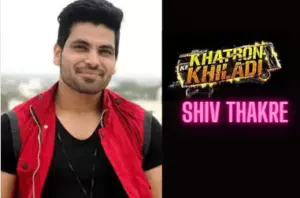 Aishwarya Sharma
Aishwarya is an artist. She is also an engineer. Aishwarya is also an Indian classical dancer. Now she is here in this show for stunts. So, we can say that she is multitalented.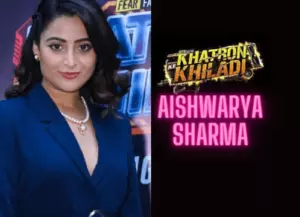 Anjali Anand
Anjali Anand is an indian actress. She has worked in the Kulfi Kumar an Indian Tv serial.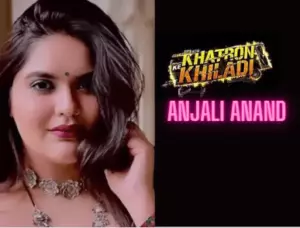 Dino James
Dino James in an Indain singer. He was born on 12 November 1991. He lives in Mumbai.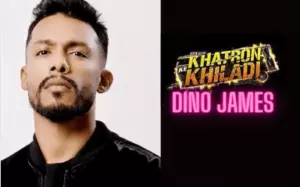 Rashmeet Kaur
Rashmeet Kaur belongs to a Punjabi family. She was born on 8 March 1994. She is a singer. 
Soundous Moufakir
She is the winner of MTV Roadies and MTV Splitsvilla. Soundous is also an actress. So, she is also a strong contestant of this show.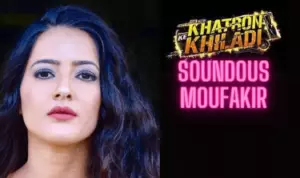 Khatron Ke Khiladi Season 13 Start Date
People are eagerly waiting for the Kkk 13 release date. The creator and producer announces season 13 recently. Thereafter there is excitement among the fans of this show. They want to know everything about the show. 
Khatron Ke Khiladi Season 13 start date is not decided yet. But surely the show is going to premiere in mid-July of the year 2023. So, just fasten your seat belt and get ready for the next ride. 
You May Also Like: How To Apply For Bigg Boss Audition 2023: New Season 17
KKK 13 Location 
Every new season is shot in a new place. That is also the main thing that makes the show more interesting. Different place leads the show to another level of entertainment and challenges. Not Only contestants enjoy the new location. But fans also enjoy the new themes and location. 
Season 12 was shot in Cape Town. Now the producer and creators decided to bring the show to another location in South Africa. So, fans can explore new places with the contestants in the show. 
Bach ke kahan jayega? Khatra kahin se bhi aayega! 
Khatron Ke Khiladi 13 Eliminated Contestants
Now let's talk about the elimination in the show. Who will be eliminated from the show.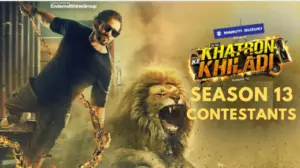 The one who will not able to complete the task given in the show. He or she will get eliminated from the show. The show is not aired yet. Therefore we are not able to provide you with the elimination list for now. Still there are some rumours about the eliminations as the shooting has already been started. Following is the rumored list of eliminated KKK13 Contestants
The first contestant that has been evicted is

Shiv Thakre

.
KKK Season 13 Winner
This show has delivered its 12 seasons for now. And the 13th season is all set to release on Colors Tv. So, There are 12 winners of this show. 
And now the show makers are looking for another winner. In this show, celebrities take part as contestants. They have to perform stunts live. So, there are different levels of stunts in each episode. 
Now the show is going to release in July 2023. So, the winner of the season 13 is not announced yet. But in the last episode, the show will announce the winner's name. 
You May Also Like: How To Vote in India's Best Dancer Season 3 (2023)
Conclusion 
In conclusion, Khatron Ke Khiladi season 13 is going to air soon. Fans and followers are waiting for this show impatiently. This show is also going to shoot in South Africa. Contestants and fans are excited about the show. 
The final Contestants list is out now. And we have provided you with all the names with their occupation. So, pull up your socks and ready for the show. This show is going to be fun as usual. Enjoy watching season 12 of this show till the new season's premiere. 
Best of Luck!!
Frequently Asked Questions
What is Khatron Ke Khiladi's Season 13 start date?
The show will start on July 2023. But the exact date is not released yet.
Who will host season 13?
Rohit Shetty will host the KKK 13.
Who is the winner of season 13?
The winner of the show will announce in the last episode of the show. The show is not aired yet. So, we are not able to announce the winner's name yet.
Where can I watch the KKK 13?
One can watch the show Colors Tv. Also, fans can watch the show on Voot.com.
What is the location for the tv shoot?
The new season will shoot in South Africa.
Who is the winner of season 12?
Tushar Kalia was the winner of season 12.