When it comes to telecasting best reality shows in India, no other channel than SonyTV has been better in 2019. Where many people see Sony TV's Indian Idol as the best singing show ever, some people are already naming this new reality show as best dancing show. Yes, SonyTV is bringing a new dancing reality show named- India's Best Dancer and India's Best Dancer Auditions.
The show will start from 2020. Everything including Judges, host, venue is set for the show to have an amazing start. IBD is only missing remarkable contestants for its first season. Show's  Auditions will be in different cities of India. The team of IBD is also considering Online Auditions. To know more about its Auditions, keep reading the article.
India's Best Dancer Auditions
It's obvious that the show will be compared to some great dancing shows like Super Dancer, Dance India Dance, Dance Plus etc. To make IBD better than all the previous dancing shows, the makers decided to have the best judges. The trio of-
Terrance Lewis,

Geeta Maa and

Malaika Arora 
is set to judge the first season of this show. Not only this, an entertaining and funny host will be hosting the show. The host is going to be none other than The Funster Bharti and her husband Harsh. Following are the details regarding the auditions of India's Best Dancer.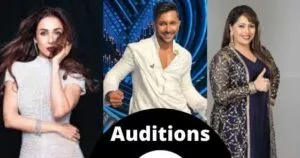 Auditions will be done online as well as offline.
In online auditions you have to register yourself first.

In offline auditions you need to get selected in online auditions
Let's discuss in details.
How to Apply for 1st Season
All thanks to the IBD technical team, you don't really have to do much to apply for the 1st season. One can either apply for Online Registration or Live Auditions. To know about Online Auditions, skip to the next paragraph. If you want to know the information regarding Live Auditions (Venue, time etc.), skip to the last paragraph. In order to apply for 1st season, follow these easy steps –
India's Best Dancer Online Registration
Yes, you can also register yourself online for IBD auditions. Almost every new reality show of Sony TV has supported online registration method. In order to register yourself online for auditions, follow these easy steps –
Go to Sonyliv.com or download the sony liv app.

After downloading , register youself or login to already registered sonyliv account.

After that click n the India's Best Dancer Auditions banner.

It will ask you to fill your form with details like name, age, email, address, id proof and most important of all a dancing video.

After uploading the video click on submit.
In this way you may get registered for the show online. And your video will be the part of online auditions. On the basis of that video you will be called for further venue auditions.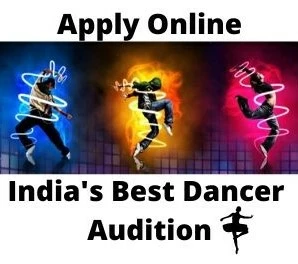 How To make IBD Audition Video
As this video is the first and most important step for auditions, so let us know about measures to be taken in order to make this dancing video.
Your video must be of 3 min maximum.
Size of the video must be less than 50 MB.
Format of the file can be mp4, avi, mov,mpeg,mpg.

You have to upload the video on the application form itself.
Also check
Super Dancer Chapter 4 Auditions
How to Apply for Offline Auditions
After getting selected in online auditions you will be called for offline auditions. where you have to perform on stage in front of some specialists. And the final audition will be done by the judges themselves.
In order to apply for offline auditions you have to reach the venue and get yourself registered there. Then one by one you will be called on stage to perform. Now let's know about venue and date.
India's Best Dancer Auditions Venue and Date
India's Best Dancer's tech team is done with the venue selection for the auditions. So According to the sources, the audition venues have been selected considering the people from all the states.
Following is the list of all the Audition Venues along with the date. So check them carefully and select where you want yourself to get auditioned.
| Audition | Date |
| --- | --- |
| Jaipur | 7th Jan 2020 |
| Kolkata | 11th Jan 2020 |
| Lucknow | 14th Jan 2020 |
| Chandigarh | 16th Jan 2020 |
| Delhi | 18th Jan 2020 |
| Vadodara | 21st Jan 2020 |
| Indore | 23rd Jan 2020 |
| Pune | 23rd Jan 2020 |
| Mumbai | 25th Jan 2020 |
Wait for sometime. Soon we will update the audition date and address for audition here.
Hope now you have got all the information regarding India's Best Dancer Audition. So you need to apply onlline first before going for venue audition. We wish you Best of Luck.